Posts Tagged 'Everybody Needs Somedoby to Love'
¿Quien no le ha puesto un 9 en el filmaffinity a los Blues Brothers? Pues el autor del  archiconocido tema "Everybody Needs Somedoby to Love", del grupo y de la película The Blues Brothers,  nos dice adios, en la querida tierra holandesa de Amsterdam, que a parte de todo pienso que es un buen sitio para despedirse de este circo.
El "rey del soul", Solomon Burke, murió hace 3 días a los 70 tacos de "causa natural" entre las 07H15 y las 07H30 (05H15 y las 05H30 GMT), al poco tiempo de haber aterrizado en el aeropuerto de Amsterdam-Schipol, donde viajaba procedente de Los Ángeles, declaró a la AFP Willem Venema, organizador de los conciertos del artista en Holanda.
Influenciado por Nat King Cole, Ray Charles y John Lee Hooker, el estilo del "rey de la soul" se inspiraba del gospel con pinceladas de country mientras que su voz juvenil y sus actuaciones en los escenarios recordaban las de James Brown.
Solomon Burke sacó su primer disco en 1956, "Christmas Present From Heaven", del que vendió un millón de copias, con la discográfica independiente Appollo.
Luego firmó en 1960 con Atlantic Records, con quien grabó, entre 1961 y 1968, 32 singles.
Padre de 21 hijos, Solomon Burke, tenía 90 nietos y 19 tataranietos y entre sus seguidores se encontraba el papa Juan Pablo II, según su página web.
El cantante, también predicador, pronunció su primer sermón con 7 años. También dirigió una funeraria, según la página en internet del "Hall of Fame del Rock and Roll".
Desde aquí le rindo un tributo despidiéndome con un clásico.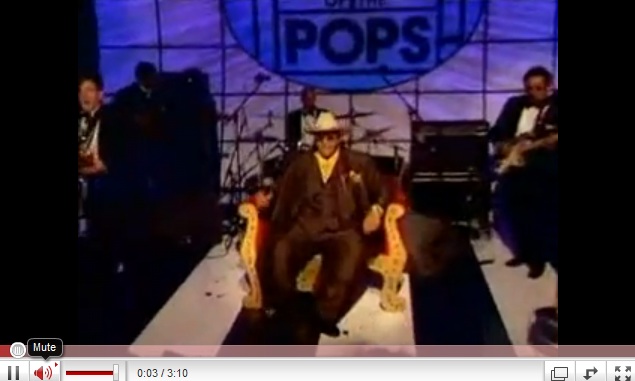 Tags: Everybody Needs Somedoby to Love, fallece, filmaffinity, solomon burke, The Blues Brothers